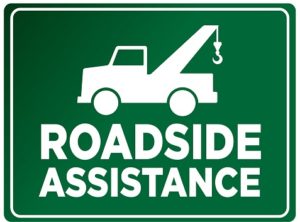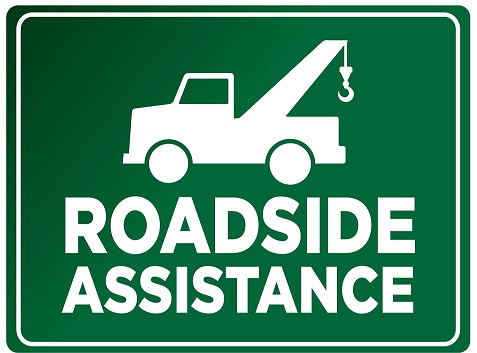 Roadside Assistance is another courtesy benefit extended to our customers just for using Great Bridge Auto Service as their repair shop of choice.  This free service provides another layer of travel protection that puts help literally just fingertips and phone away.
General Roadside Assistance Questions
How do I qualify for Roadside Assistance:
This is a FREE complimentary benefit.  Customers qualify by simply getting $25.00 worth of services with Great Bridge Auto Service.   It is important to note that only the vehicle serviced is covered.  If you own multiple vehicles, only the vehicle noted on the invoice qualifies.  (We recommend that customers place a copy of their latest invoice in the vehicle's glove box or feel free to contact us for a copy.)
What are the covered services provided:
Towing
Lock-out assistance in event keys are locked inside qualifying vehicle
Flat tire assistance
Fuel, oil, fluid and water delivery assistance (Fluid costs must be paid by customer.)
Battery jump-start
How long is Roadside Assistance coverage available:
Good for 365 days from date on qualifying vehicle's invoice
Who do I call to get Roadside Assistance:
Call the Roadside Assistance Dispatcher at 1-866-588-0728 for licensed provider listings.   Using the telephone service requires use of a credit card for dispatch.
The driver must be with the covered vehicle when the service provider arrives or the service provider may charge an extra fee which will not be covered during reimbursement.
Do I need to pay when using Roadside Assistance:
Yes, this is a consumer reimbursement program.  After using the service, simply submit a claim for reimbursement.  Obtain the claim form by clicking here.
How do I get reimbursed:
Fill out the reimbursement form (click here for form)
Include a copy of an invoice from Great Bridge Auto Service showing your $25.00 in services
Provide copy of service provider's invoice
Fax information to 1-866-924-3668
or Email to:      mechclaims@sonsio.com
or Mailed to :   TECHNET Customer Care, PO Box 17659, Golden, CO 80402
Claims generally take 10 – 14 days to receive reimbursement.
What are the maximum benefits for services:
Maximum benefit up to $75.00 per occurrence
Maximum of 2 occurrences within 365 day period
Are there any exclusions in the Roadside Assistance Program:
There are some exclusions.  Please click here to get the full copy of exclusions and additional program information and click here for a shortened FAQ sheet.