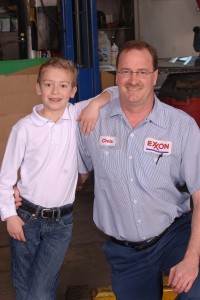 When it comes to choosing a service center, customers seek a location where they can place their confidence. Experience and breadth of knowledge give the customer that security. As owner, I have 29 years of shop experience and a firm foundation on the many makes and models on the road today.
Let me take this moment to introduce myself and give you a little background. My name is Chris Daniel, and I have spent a large portion of my life working at and eventually owning this service station. I started out as a gas attendant in 1983, then worked in the garage and finally purchased the station in 2001.
Through the years of work and various positions, experience has taught me how important a person's vehicle is to their daily needs. Auto repairs are disruptive to the customer's schedule. It is our goal to make our customer's experience smooth by providing the best auto repair service.
You can count on Great Bridge Auto Service to put you first and deliver quality repairs that keep your vehicle running right!